Chamomile:
Meanwhile, blooming Chamomile covers the field of our second Pivot as far as eyes can see. The chamomile is ready for its first harvest and soon, the first products grown on former desert soil of our second Pivot, will be ready for shipping.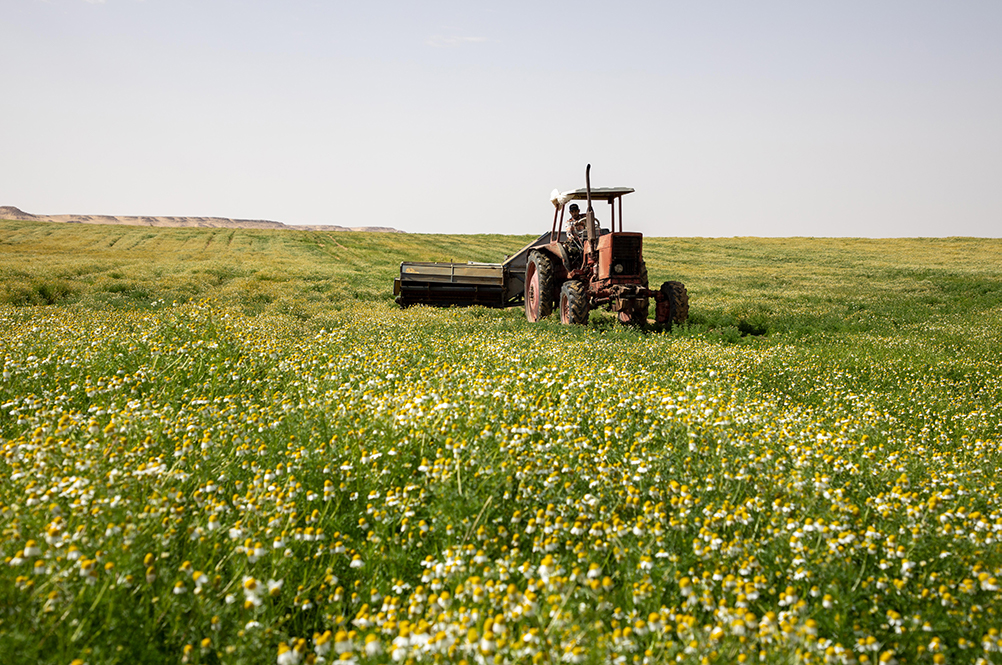 Other developments
Since we already reached a fair amount of our funding goal, we were able to set up the basic structure of the first two pivots of our second phase. These pivots will be used to cultivate peanuts and spearmint each covering 50 feddan (21 hectares).
We will keep you updated!