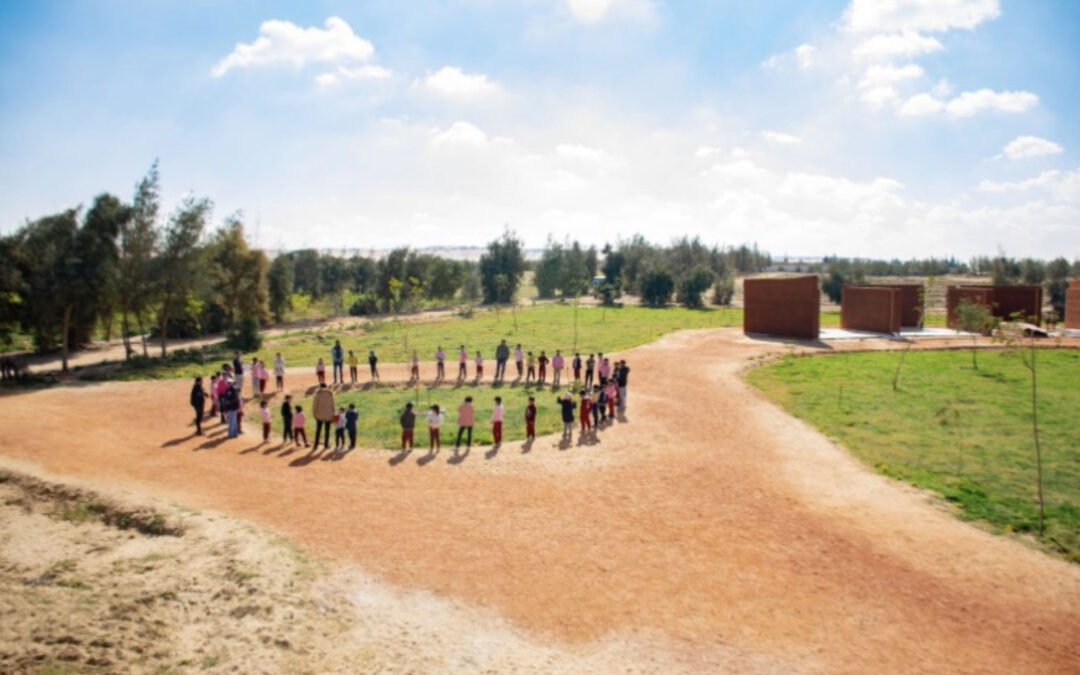 After the groundbreaking ceremony on the 1st of April 2022 we are delighted that school life has now found its way onto the Sekem El Wahat Farm. With 52 children of six different ages, being educated in the six classrooms it has been enlivened for some time now.
Here the children enjoy a pleasant room climate which is created by the natural and environmentally friendly construction method with the raw materials clay, wood and stone. The rooms offer space for a class size of 24 students.
Stepping out of one of the classrooms, one looks across green grass and newly planted trees to a building that offers space for offices and staff rooms, craft rooms and events.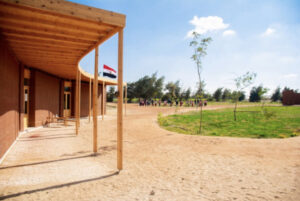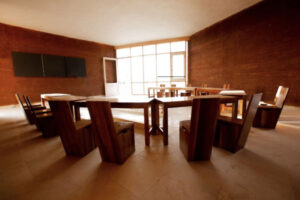 A little further on, two kindergartens are being built. Five children are the first to look forward to a day with Manal in the morning.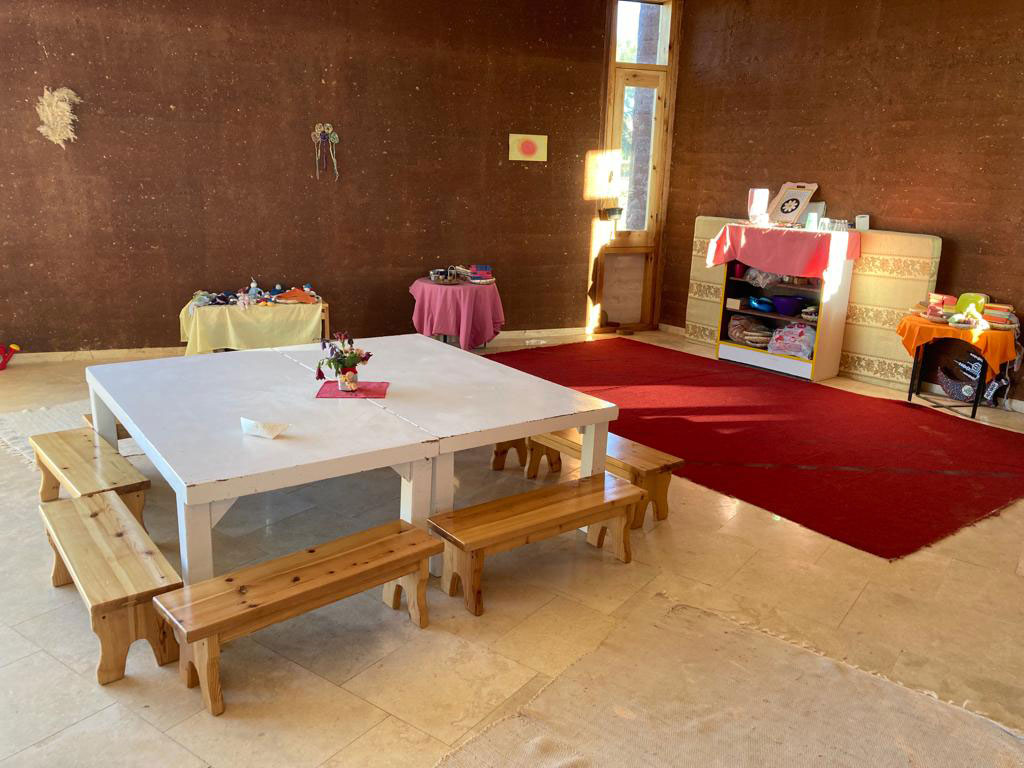 On the other side are the foundation walls of three more classrooms, which will be structurally completed and furnished for the beginning of the next school year.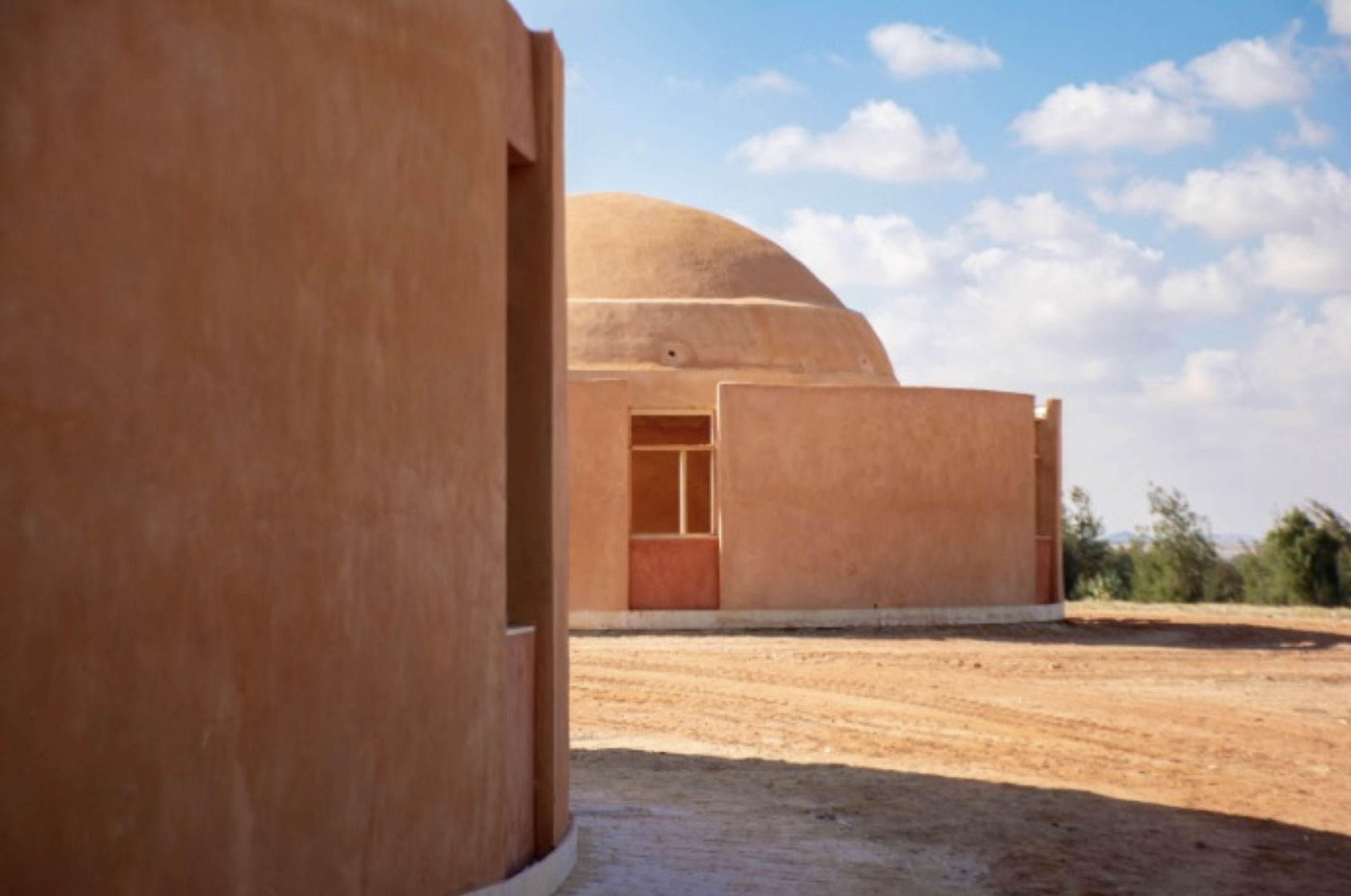 Our next steps for the first half of 2023 are as follows:
-> Completion of the three further classrooms (doors and windows for 58,000 LE, the roof for
160,000 LE and furnishing for 135,000 LE)
-> Window glass in the main building and kindergarten (10,800 LE)
-> Kitchen equipment and furnishing kindergarten (46,000 LE)
-> Completion of waste water treatment (35,900 LE)
-> Shade roofs main building and kindergarten (120,000 LE)
-> Hot water treatment (35,000 LE)
-> Fly protection doors (9,000 LE)
So in total we are planning to invest another 609,700 LE ≈18,704 €