There is probably no other place in Egypt where so much is developing in such a short time as in Wahat! Not only the fields are growing more and more, but also the community is expanding and consequently the premises are growing as well. Even the bee colonies are to grow soon, as a test phase has shown that the first colonies brought to Wahat have done well under the climatic conditions here.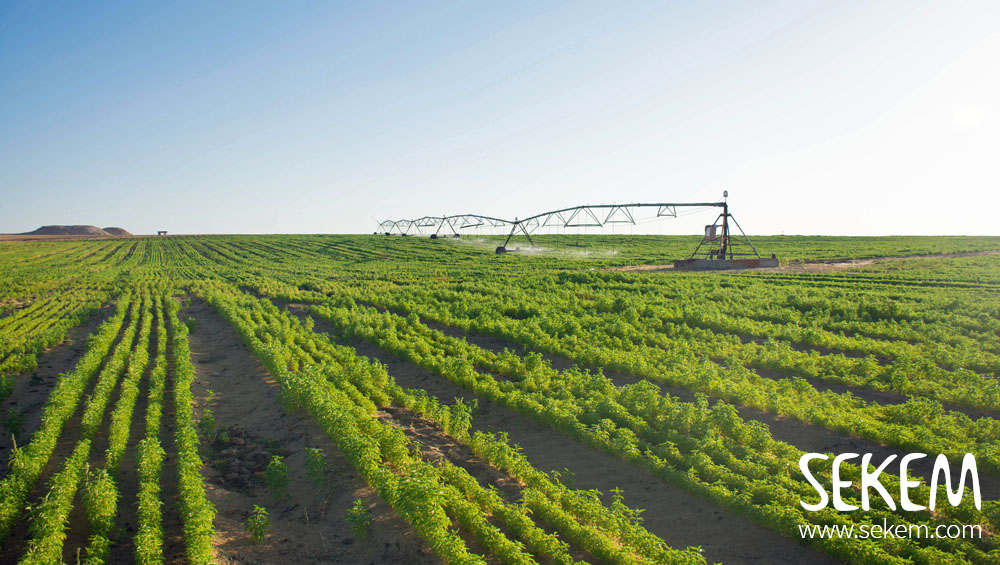 Cotton, peanuts, jojoba and dates have already been harvested this late summer and fall. The hibiscus, which is currently being harvested, grew excellently – its capsules are picked on the mother farm near Cairo, as there are not yet enough workers for this in Wahat. The basil as well as the lemongrass could already be cut a few times. A big help for the lemongrass harvest was the new "full harvest machine" that had just arrived.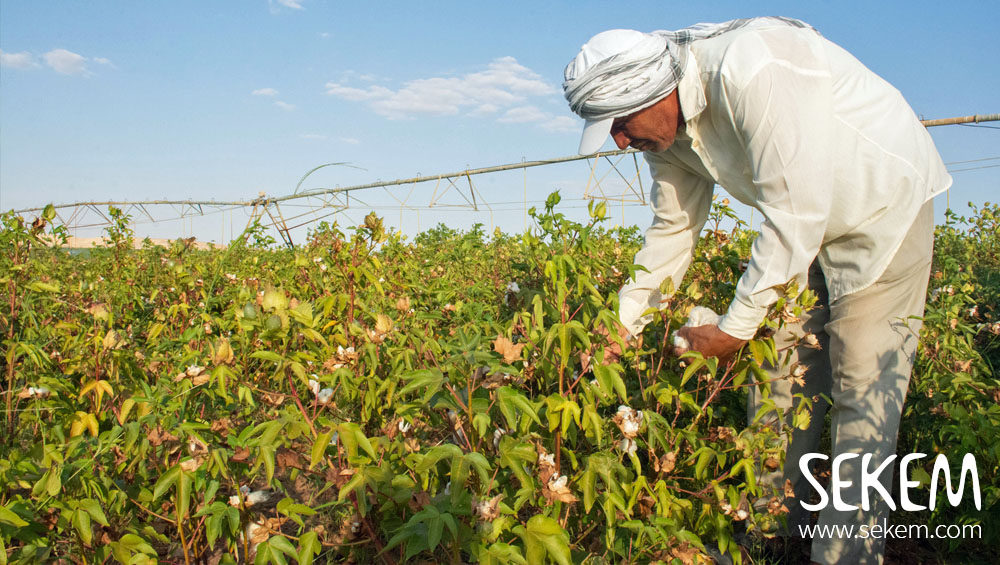 In the past, it often happened that the biodynamic products grew very well, but the machines were too weak for the large areas. Therefore, the community is very thankful for the new equipment from Germany, thanks to which the agricultural power could be increased enormously. Among the new acquisitions is also a machine for chamomile harvesting. Throughout November, chamomile was sown on virtually every available spot: four pivots now irrigate about 200 feddan of chamomile.
To the west of the farm, a "forest strip" is being created, for which some 35,000-40,000 trees have already been planted. They grow very well and serve as protection against pesticide drift and against wind.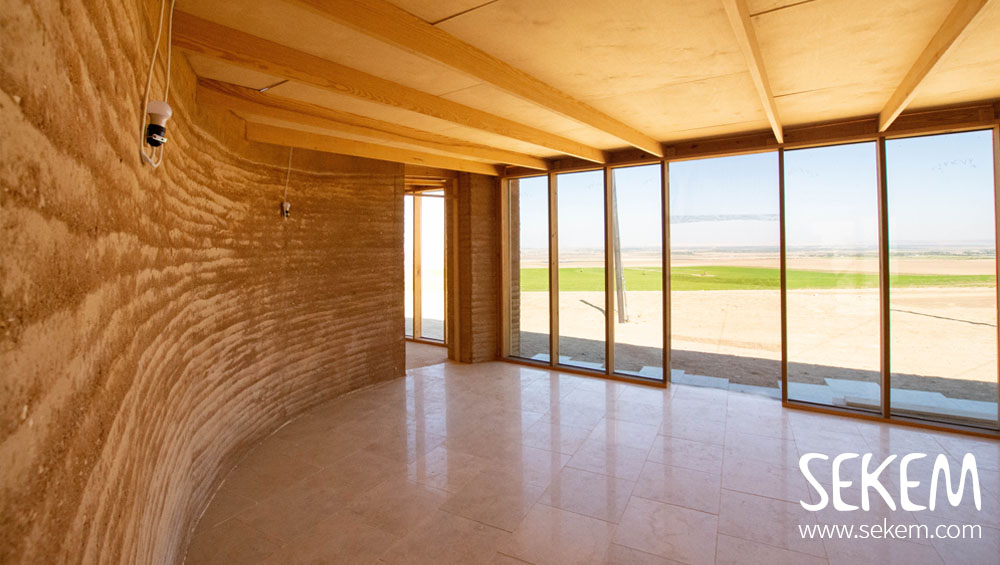 A fascinating project is also the first house made of rammed earth in Wahat, which was completed some time ago – it is made exclusively of sustainable materials, is perched on a mountain near the farm, and does not need an external power source thanks to solar panels. The innovative design ensures that the house is cooled in summer and heated in winter. The three bedrooms, eat-in kitchen, and meeting room are now being tested in living. The view is as impressive as the building itself.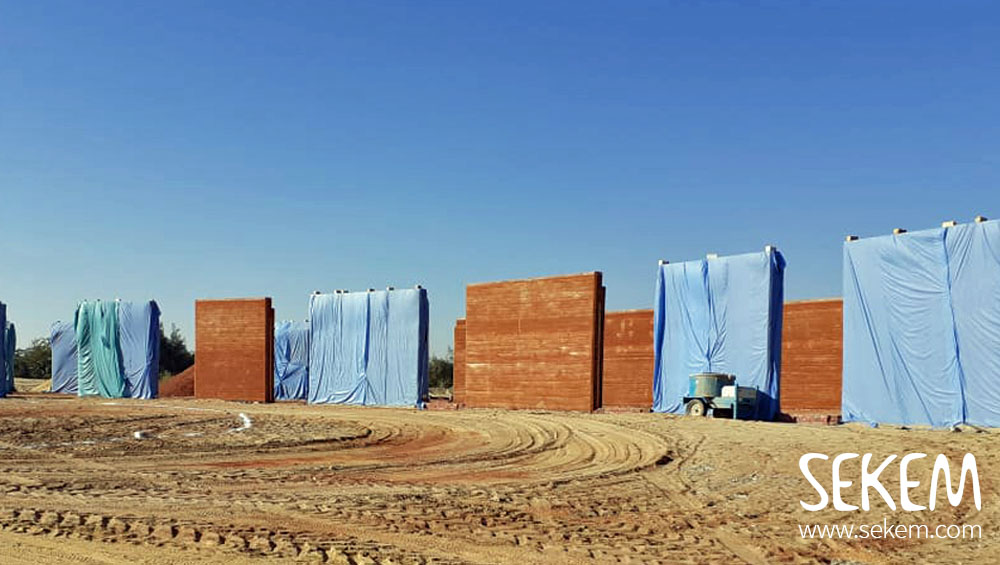 Two more buildings are now being constructed in the same style in a semicircle, because with so much growth there is naturally an enormous amount of work to be done, so more and more employees are coming to Wahat. One building will house a large new cafeteria, a meeting room and a laboratory. The second building, which will be built back-to-back behind the other, will serve as a staff house. In addition, a mosque will find its place here. Thus, a large area for living, eating and living will be created. In the future, the morning circle will also take place in front of this new complex. The old building complex will remain as living space for families and interns. The first walls have already been built, but are still being covered to protect them from drying out too quickly under the desert sun.