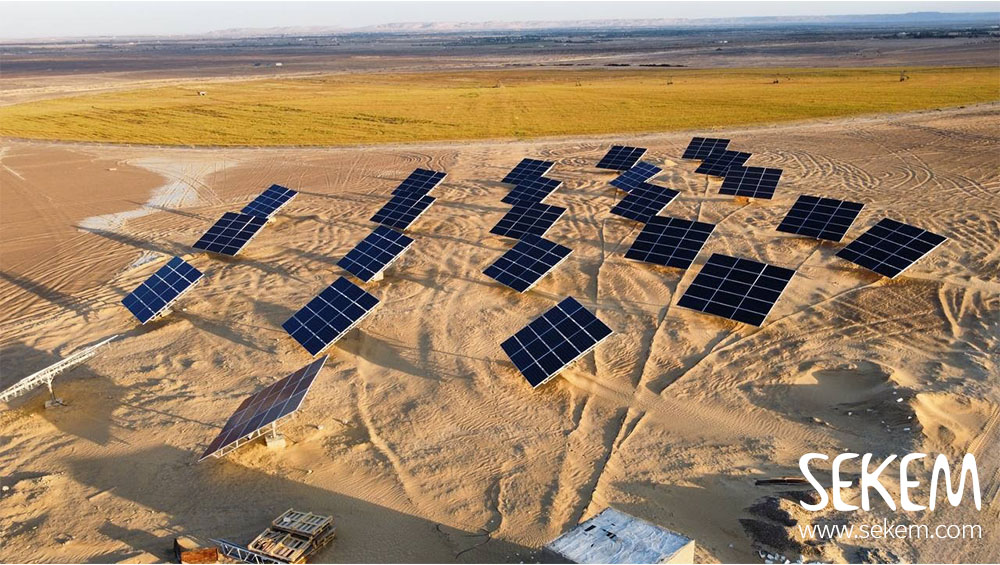 Renewable Energies in Wahat 
On our desert farm in Wahat El-Bahareyya, we are currently reclaiming several hundreds of hectares of desert land through sustainable agriculture and supported by a crowdfunding campaign. Here is the latest update.
We have successfully installed 6 pivot-watering systems in total. Now, we are proud to announce that these pivots are fully driven by renewable energy.  In addition, four old  wells are now running on Photovoltaic energy.
 Our long-term target is to increase capacity to 2 Megawatts of power provided by renewable energy, after achieving 1 Megawatt in May 2021.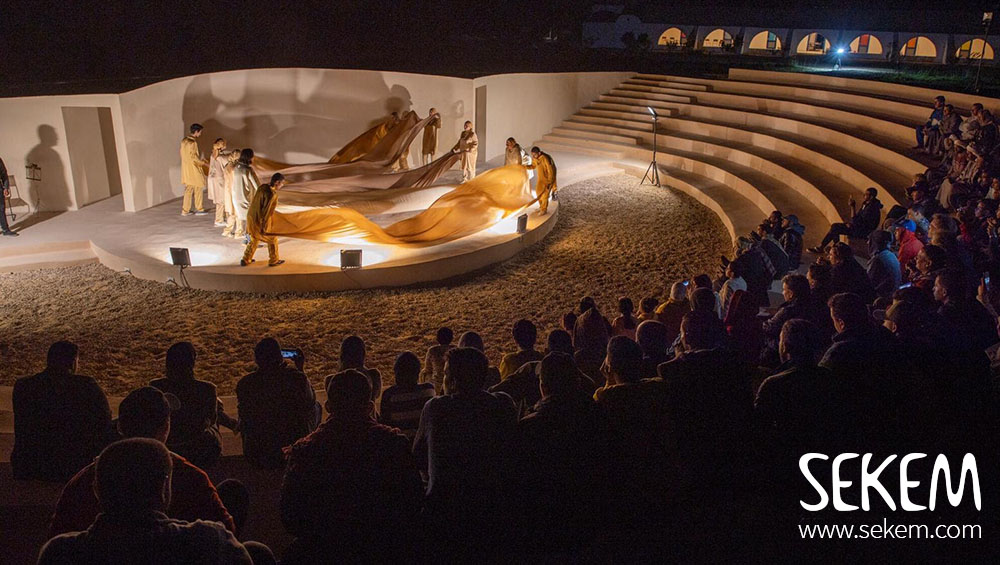 The cultural heart of Wahat Farm
As SEKEM is convinced that one's potential evolves with the inclusion of arts and culture, we are glad to announce that the opening of the Amphitheater Ibrahim Abouleish was in May. This theater plays an important part in the cultural life at the SEKEM-Wahat farm. The performances include traditional music and storytelling from the local area of the Bahareya oasis as well as contributions from guest artists coming from Cairo or other parts of Egypt. On the stage, also our community members do various shows and explore their artistic side. 
Read more on the cultural activities at the Wahat-Farm